Get Vanessa's Sizzling Style at www.ShopRumor.com!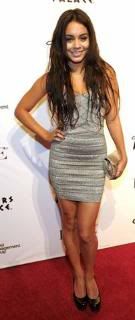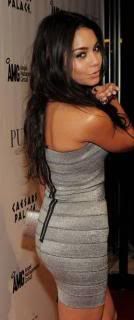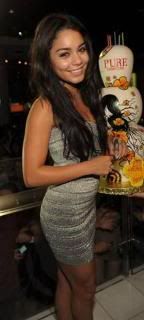 Vanessa Hudgens celebrated her 22nd birthday in Las Vegas over the weekend wearing a silver banded Pleasure Doing Business dress.  With a criss-cross patterned front bodice and an exposed back zipper, this eye-catching metallic dress is sure to turn heads and is now available for pre-order at www.shoprumor.com!
Vanessa's Pleasure Doing Business "Metallic Sweetheart" dress retails for $330.00.
Note from the Guru: Not only did she just turn 22, but she's newly single. Zac, eat your heart out.