I would definitely check out the following site. Their clothing is adorable and on point with the current trends. They have a lot of great deals and sales, so be sure to sign up for their email newsletter!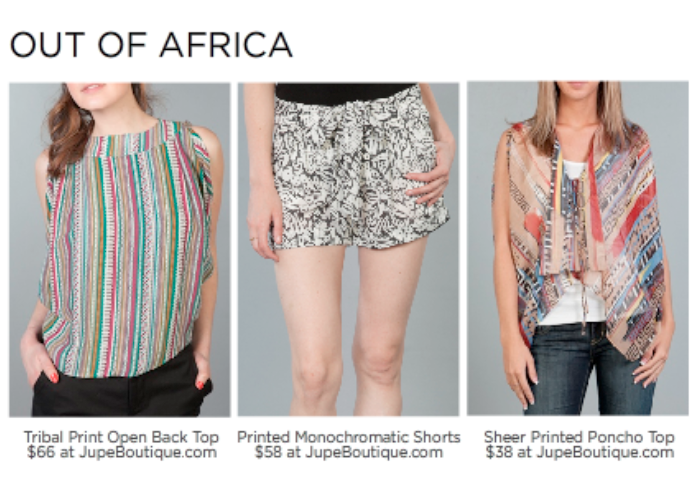 Bookmark JupeBoutique.com to make sure you have their amazing, affordable fashions on your radar this spring.  Jupe's well edited selection includes something for everyone with all items in store retailing under $150, with most well under $100. Whether you are looking to update your closet with a few of-the-moment pieces or are in search for the perfect cocktail dress for your next event, Jupe Boutique aims to provide you with the utmost in selection and customer satisfaction.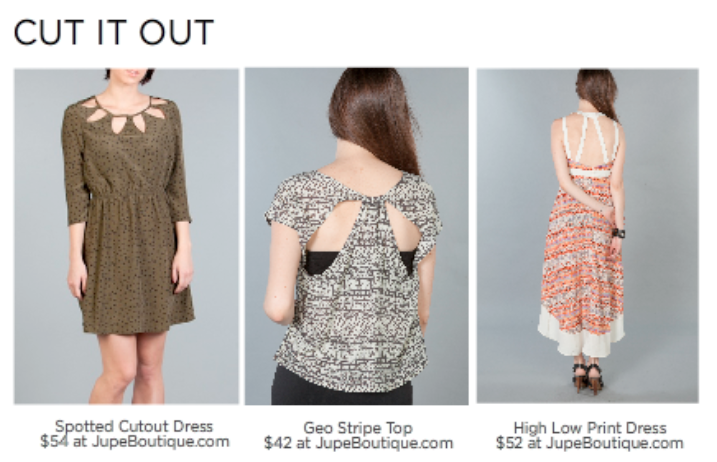 ABOUT JUPEBOUTIQUE.COM:
Cara Moody was in Paris studying fashion design at the Paris American Academy, while Amanda Hall studied advertising at John Carroll University. Cara then began her career in the fashion industry as a stylist and designer in New York City, and Amanda was off and running in the advertising world in Pittsburgh. Upon Moody's return to Pittsburgh, she and Hall decided to make a big move and joined creative forces to bring affordable, stylish clothes to their hometown.
In 2006, with a shared love of fashion, design and business, they opened the doors to Jupe Boutique in Pittsburgh's historic South Side. Jupe, meaning "skirt" in French, has been satisfying the need for a unique, handpicked, yet affordable selection of women's clothing, shoes and accessories in the Steel City ever since. 

Fast forward six years and Jupe's team of buyers still have their ears to the ground looking for style and quality in every piece, while remembering that affordability is key.
In November 2012, Moody launched sister store, Panello Boutique, also meaning "skirt," but in Italian, catering to the hip, up and coming neighborhood of Lawrenceville. Maintaining a similar concept to Jupe, Panello Boutique offers the same designers and price points but different pieces, curated so that customers enjoy a unique shopping experience at both stores.
Everything is available on the full-scale e-commerce site, JupeBoutique.com, making the Jupe Boutique brand accessible to customers outside of the Pittsburgh area and expanding Jupe and Panello worldwide.