This is very exciting for me to share! Yes, the rings are expensive, but you can create your own for fun. I know most of my little gurus are too busy being awesome to get married so soon. Or, maybe you are getting married, and need ideas…You never know!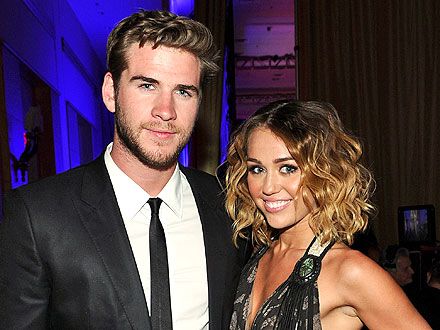 Miley's ring is a vintage inspired, 3.5-carat cushion-cut diamond ring, handcrafted in 18-karat gold with intricately carved diamond floral motifs in an art nouveau pattern.
Blue Nile, best known for their engagement and wedding jewelry, is the largest e-tailer of diamonds and fine jewelry. It has an incredible "Build Your Own Engagement Ring" function, allowing shoppers to customize their pieces. Blue Nile also has a comprehensive Diamond Education Center, coupled with customer representatives available 24-7 to answer all your most obscure diamond questions.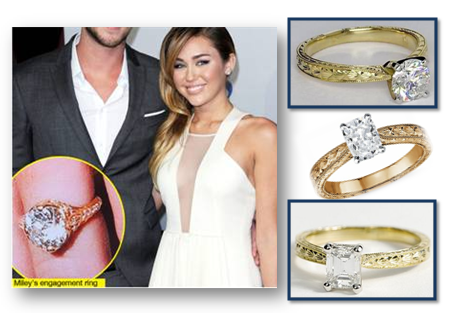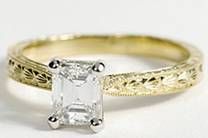 Hand Engraved Solitaire Engagement Ring in18K Gold
$2,641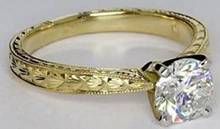 Hand Engraved Solitaire Engagement Ring in 18K yellow Gold
$4,981