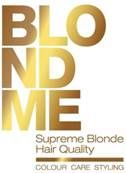 New York, New York – June 9, 2012 The ultimate for blonde hair colour and care, Schwarzkopf Professional, a leader in the hair care industry, has hit the US market with their newest product line, BLONDME, for all inner blondes, including brunettes.  Major beauty editors and bloggers gathered to celebrate the launch of the innovative BLONDME at the Soho House with celebrity hair colourist and BLONDME Ambassador, Kim Vō.  Kim used BLONDME products on models to portray the many tones a BLONDME blonde can be.
BLONDME's philosophy is premium hair care from start to finish. With a clever range of shades and intelligent polymers, the BLONDME line balances moisture and proteins for lasting luminous colour, eliminating unwanted brass, red, and orange tones. While other hair care lines can leave hair dry,BLONDME conditions hair while processing. Each range is blended with Keralumière Infusion for deep conditioning care keeping hair healthy, silky, and shiny. BLONDME also offers a premiere White Blending ability which blends up to 90% of white hair, creating beautifully toned blondes on grey hair like Helen Mirren's coif.
At-home blonde maintenance is the core of BLONDME. Blondes know better than any other hair colour that their home hair care routine is just as important as keeping up with their colour. BLONDME's professional at-home products allow blondes to maintain their colour and investment longer than ever before, and keep them looking salon ready, every day. The at-home line consists of shampoos, conditioners, a leave-in conditioner, magnifying spray and an intense treatment masque. In three different ranges, BLONDE BRILLIANCE, ILLUMI LIGHTS and ALL BLONDES, BLONDME is the perfect fit for maintaining healthy, shiny hair for each blonde hue.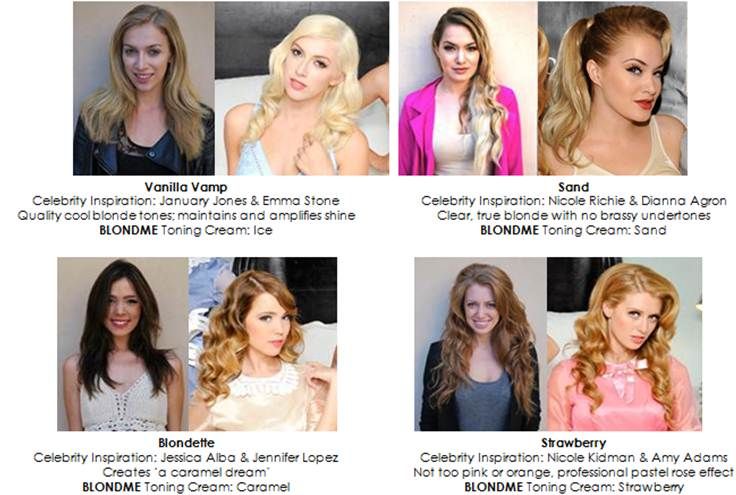 BLONDME All Blondes Shampoo, $55
BLONDME Shine Magnifying Spray, $24
BLONDME Illumi Lights Leave-In Conditioner, $23
BLONDME Illumi Lights Shampoo, $20
BLONDME Blonde Brilliance Intense Treatment, $25
BLONDME Blonde Brilliance Shampoo Warm Caramel, $20
BLONDME Blonde Brilliance Shampoo Cool Ice, $20
BLONDME Blonde Brilliance Conditioner, $23