Mobile Accessories Redefined:
LuxMobile Group & Target Launch mobilexpressions for Summer 2012 – 10 WEEK EXCLUSIVE RUN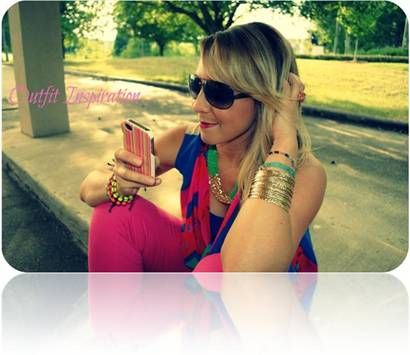 Get Your Glam on this Summer with Mobilexpressions by LuxMobile and exclusively for Target! We would be happy to send samples for review and giveaway with Summer's Hottest new Tech Accessories. Let us know how we can get this party started…
June  15th, 2012, New York, NY:  LuxMobile Group, widely known for their celebrity and brand collaborations and fashionable product innovations has launched mobilexpressions, a custom mobile brand exclusively designed for Target.  With LuxMobile's award winning design team and almost a decade in the mobile fashion category, mobilexpressions provides a fresh, new flavor for your mobile necessity that you can't live without.
Available exclusively at Target stores nationwide and Target.com, Co-Founder of LuxMobile, Wasim Khaled notes, "We are all about creating mobile fashion that resonates with customers and are very happy to be launching the first mobile fashion collection of its kind with Target."
LuxMobile draws inspirations from current trends, and runway fashion to foray a collection that is not only innovative and colorful, but combines the very best of form and function to accessorize any outfit.  Having worked with celebrities such as Jennifer Lopez, Mariah Carey, Britney Spears, and Alicia Keys, both Co-Founders understand the prevalence of one's mobile accessory in each of their consumers' daily lives, stressing the importance on the individual design of each.
This season the collection includes new trend pieces as well as fashion staples. The ever-popular polka-dots and always in style black and white trend is found in the new Target rollout. Bright hues in summer colors to coordinate with your beach bag and sunglasses adorn the new styles as well as crisp ocean blues. You can change up your accessories one at a time or in a phone/iPad set to coordinate with shoes, bags, and even summer flirty dresses!
 The mobilexpressions collection consists of 18 new accessories across the iPhone 4, iPad and Kindle Fire that provide stylish protection for your favorite mobile devices.  Ranging from $24.99 for iPhone cases, $39.99 for new iPad Cases and $29.99 for Kindle Fire Cases, the line is an affordable luxury.  "We were thrilled to be able to style a line of products for one of my favorite retailers taking into account affordability and good taste" says Gina D'Ambra co-Founder of LuxMobile Group.  
"Fashionize your Mobile Accessories this Spring," – it's a season must!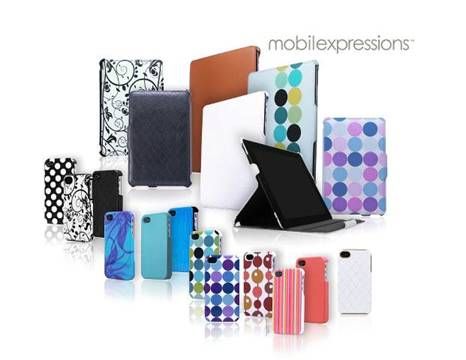 About LuxMobile Group:
LuxMobile has been merging fashion and mobile devices since 2004.
Distinguishing themselves as "tech-stylists," the Crystal Icing brand pioneered the concept of infusing fashion and style into the world of mobile accessories, causing the Hollywood elite to take notice of the unique collections and sparking off the global Swarovski Crystal mobile accessory trend.
In 2008, LuxMobile ushered in the era of designer branded mobile accessories with a variety of brand collaborations such as Ed Hardy and most recently with Lady Gaga, setting fashion as a standard for the mobile industry.  Our mission is to bring amazing trend-on products to millions through strategic partnerships with retailers and brands to create exclusive tailored solutions for a ready and waiting customer base.