Here's a sneak peek into this collection, although most of it is live on the website. This collection caught my eye. I love the different cuts, textures, and prints. I'm not sure if it's affordable for the little gurus, but I'll keep you posted.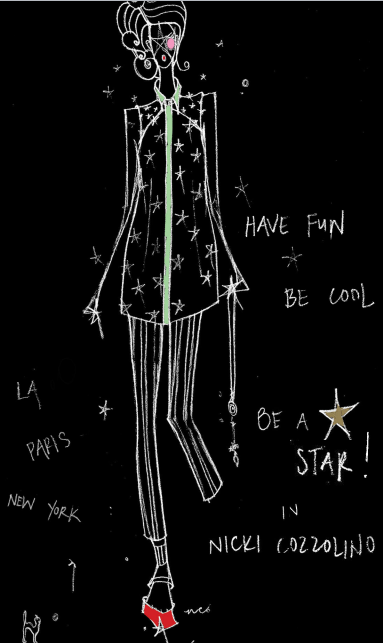 New York, NY.  July 3rd, 2012.  Leela Agency is pleased to announce the launch of NICKI COZZOLINO's Fall/Winter '12 collection.  Based in New York City, NICKI COZZOLINO is a contemporary women's wear brand that believes in fearlessly experiencing the world, and ourselves in it, each day with confidence and in STYLE.
Inspired by the designer's travels to Turkey, the FW '12 collection is vibrant in colors and patterns stemming from the flag-strung marketplaces of Istanbul, to the chic Southern Mediterranean, to the Aegean Sea.  Nicki Cozzolino created four unique original prints; the star print inspired by the Turkish glag, the Evil Eye printed Crede de Chine, the Silk Satter derived from a photo of silk cocoons, and finally Cat in honor of the sassy felines that roam the streets of Istanbul.
NICKI COZZOLINO's Fall/Winter '12 collection will be available in select stores September '12.
ABOUT NICKI COZZOLINO
Before launching her collection, Nicki Cozzolino attended Parsons the New School of Design where she fell in love with the craft of creating clothing.  Nicki spent 12 seasons designing for Richard Chai where she launched the contemporary diffusion line, Richard Chai LOVE, alongside the designer.
Now desiging under her eponymous name, NICKI COZZOLINO is an upper contemporary line inspired by the complex psyche of the woman.  Directly speaking to the varying moods and needs of the unique women who wear them, her thoughtful versatile pieces celebrate individual style, balance, freedom, and ease. Nicki's cool, coveted clothing reflects her dynamic personality, as it embodies a distinct balance of femininity and edge that redefines casual chic.