StyleTag Fashion App Now Available for iPad
 
Fashion and Trend Spotting App Launches iPad Version, Updates iPhone Users With Fresh Look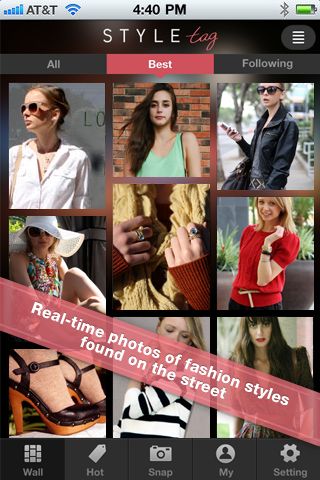 SUNNYVALE, Calif. –
 SK Planet today announced StyleTag, a fashion app designed for fashionistas and trendsetters, has released a new version of the app for iPad as well as updated the StyleTag iPhone app. StyleTag lets users interact and indulge in a new fashion experience through real-time, on-the-spot photos that make staying current with the latest trends and fashion news easier than ever before.
StyleTag's new iPad app provides a real-time, interactive fashion magazine experience unlike any other. The sleek and easy-to-use iPad interface allows users to breeze through the latest styles and trends for fashion ideas and inspiration. StyleTaggers can quickly email their favorite StyleTag photos to friends and post them on Facebook, Twitter and Tumblr allowing them to share the hottest looks, connect with the style community and comment on specific styles.
StyleTag users can conveniently stay up-to-date on the hottest styles and trends through real-time, on-the-spot photos and custom fashion feeds based on hand-selected styles, brands and posts from fellow StyleTag fashionistas. Users can easily share their favorite outfits and looks that catch their eye by taking photos and posting them to the StyleTag gallery. Fashion lovers can even exchange fashion advice and learn more about specific items by commenting on fellow StyleTaggers' images.
Within one month of its initial launch, the StyleTag iPhone app jetted into the "Top 25 Free Apps" in the iTunes App Store. StyleTag quickly became a popular tool for the fashion community and additionally ranked as one of iTunes "Top 5 Free Lifestyle Apps."
Pricing and Availability
StyleTag is a free Android and iOS app available immediately at the Apple App Store and the Android Market. StyleTag requires iOS 4.0 or later and is compatible with the iPhone, iPod Touch and iPad.
To learn more about StyleTag and see images of the app visit www.stylet.ag.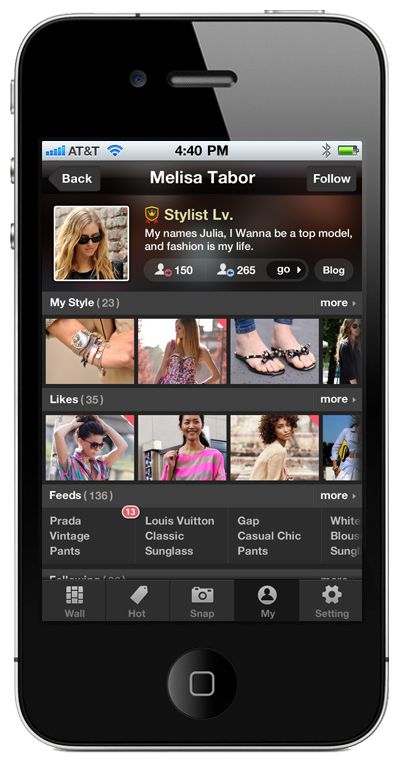 About SK Planet
SK Planet, a wholly owned subsidiary of SK Telecom, was established in October 1, 2011 with an aspiration to become a global platform innovator. As the lynchpin of SK Telecom's future growth, the company was spun off with the industry-leading platform businesses including T-Store, T-map, MelOn, Cyworld and hoppin, Korea's biggest mobile app store, mobile navigation, online music service, SNS and multi-screen premium video service. SK Planet is committed to building global platform business in Asia and other strategic markets. For more information, please visit 
www.skplanet.co.kr
.