This is probably the last time I'll post about the Kardashian's, but I thought these tights were too cute to pass up.
From the Wunderlich Inc press release:
     Queens of the reality show world, Kourtney, Kim, and Khloe Kardashian know a thing or two when it comes to fashion. With the release of their "Kardashian Kollection," all three sisters have been spotted out lately flaunting some bold and funky patterned tights including houndstooth, spots, bondage and even leopard. Alexblake.com features fabulous hosiery for you so you can emulate your favorite "K" sister this season.

            To get the Kourtney look, go bold with leopard, houndstooth, spots, and more!  While in London for the Kardashian Kollection launch party, Kourtney rocked a pair of spotted tights and completed her look with a short, A-line black skirt and spotted shirt. Step out in an Oroblu Brigitte Sheers style and make your arrival.

Kim takes a page from Kourtney's book sporting the same loud tights, similar to alexblake's Emilio Cavallini Houndstooth pair, but tones them down choosing subtle colors and pairing with simple ensembles. While Kourtney wears her tights with a mini skirt and dramatic blouse, Kim keeps it simple with neutral dresses or a classic trench.

Going in a different direction, Khloe has been rocking the bondage look.  Khloe wore her bondage tights with a tight black mini skirt and a long sleeve white blouse. Styles from Pamela Mann and Trasparenze are some great contenders and a daring way to really liven up a classic outfit.

For more looks similar to the Kardashian's, check out the alexblake.com look book here http://issuu.com/mytights/docs/alexblake_aw12_complete_lookbook

AND the link to what the Kardashian's have been seen wearing:

http://www.alexblake.com/ab/fashion-hosiery/celebrity-style/kardashians.html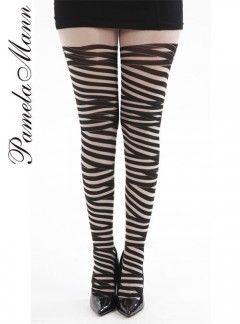 Photos Courtesy of Wunderlich Inc.